Microsurgery Training Laboratory - Select Your Course


Introductory Course (Nursing Staff/ Medical Students) (1 day course: S$100)

This is a one-day course that introduces the novice to microsurgery. Course participants become familiar with the microscope and micro-instruments. They begin with simple suture exercises on a latex sheet and move on to more challenging exercises on our patented micro-trainer. This is followed by an end-to-end anastomosis on a lifelike bio-tissue model. The course ends with a series of exercises on the micro-trainer that permits evaluation of their performance.
Course Details
---
Basic Skills Course (Residents in General Surgery/ Orthopaedic Surgery/ Otolaryngology/ Research Staff) (2 day course: S$300)

This 2-day course has been specially designed for surgical residents in the first two years of their training (Orthopaedic, General Surgery, and Otolaryngology). This course will introduce residents to microsurgery and impart skills that will guide them in the microsurgical repair of medium sized vessels and nerves (e.g., radial artery/ median nerve at the wrist). The course begins with simple suture exercises on a latex sheet and moves onto more challenging exercises on our patented micro-trainer. Following this they perform end-to-end repairs of a lifelike bio-tissue artery model. This high fidelity model feels, sutures, and behaves like real live tissue. The second day starts with one more set of end- to-end anastomoses on lifelike bio-tissue artery. The participants then have the opportunity to prepare and do an end-to-end repair of the femoral neurovascular bundle in a biological model (chicken thigh).
Course Details
---
​Certificate Course (Hand Surgery and Plastic Surgery Residents) (5 day course: S$1200)
This course is the core course of our laboratory and caters to surgical trainees that have minimal prior exposure to microsurgery. The course is conducted from Monday to Friday and includes theoretical (4 hours) and practical components (30 hours). Participants can do up-to 30 end-to-end anastomosis that includes 12 anastomoses in a live rat model.
Course Details
​
# This course trains you to do the standard end-to-end anastomosis. We feel that this is the basic microsurgical technique and forms the basis for all advanced techniques. You may be able to attempt some advanced techniques during this course if you are already proficient with the standard technique and our lab instructor feels that you have mastered the end-to-end anastomosis. Overall, our recommendation is to register for one or more of the advanced course modules, if you want to learn the advanced techniques.
---
Refresher Courses (1 day course: S$200 or S$300)
These courses are meant for trainees and experienced surgeons that would like to brush up their microsurgical skills. Two types of refresher courses are available. Both courses are similar, do not have a theoretical component, and differ only in the model used. The lifelike tissue cum chicken thigh model is cheaper and allows a greater number of anastomoses (12 anastomosis). In contrast, the rat model refresher course is more expensive, allows only seven anastomoses (7), but is more representative of the real life clinical practice.
1. Lifelike tissue cum chicken thigh model (S$200)
2. Rat model (S$300)
Course Details
---
Advanced Courses (4 day course; S$1200)

The advanced course is geared towards micro-surgeons who are comfortable with the standard end-to-end anastomosis and would like to learn advanced techniques. These techniques include backwall-up technique of end-to-end anastomosis, end-to-side anastomosis and use of vein graft to bridge vascular defect.



1. Advanced Skills Practice
2. Backwall-up End-to-end anastomosis
3. End-to-Side anastomosis
4. Vein grafting
Course Details
---
---
Powered by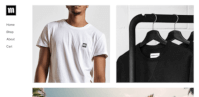 Create your own unique website with customizable templates.