Our History



The Department of Hand and Reconstructive Microsurgery of the National University Hospital, Singapore, was established in 1990 with Professor Robert Pho as Chief. The objective was to focus on and advance the specialties of hand surgery and reconstructive microsurgery. Prior to this, department staff had already achieved several important milestones, including the successful replant of an amputated thumb in Singapore in 1977, and the world's first free vascularised fibular graft transfer to the forearm in 1978. Since then, many surgeons from Singapore, the region and beyond have been trained here. They now excel in many aspects of hand and microvascular surgery, and continue their clinical work and research both here and in their home countries.

Professor Pho was succeeded by Associate Professor Lim Beng Hai as Chief in 2000, and then Associate Professor Aymeric Lim in 2004. In 2008, Dr Peng Yeong Pin took over as Chief from Associate Professor Lim who was appointed as the Chairman of the Medical Board of the hospital. Under Dr Peng's leadership, the Hand and Reconstructive Microsurgery Center (HRMC) was established. It officially opened in April 2011, creating the largest, one-stop centre for hand surgery in the region. The centre brought together staff from the Department of Hand and Reconstructive Microsurgery, Hand Occupational Therapy and a team of dedicated nursing and administrative staff. The department is currently led by Assistant Professor Alphonsus Chong.
---
Powered by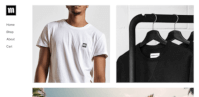 Create your own unique website with customizable templates.