Informed Consent
---
An informed consent is a process, not a documentation, where the clinician and patient discusses various aspects of the diagnosis and proposed treatment, and coming to a collective decision on the management plan.
​The vitals components of an informed consent are:
​Patient exhibits capacity to make decision
​Clinician discloses the diagnosis, investigation, proposed treatment (indications/benefits/alternatives/risks)
Patient understands the discussion
​Patient makes decision without coercion, and not under duress
​The current medico-legal requirements are succinctly summarized by Liew & Tham (
SMA News, Sept 2017
) and the update Bolam & Montgomery principles is summarized in the flowchart below:
---
---
NUH HRM guidelines to informed consent discussion is as follow:
​
Language of discussion:

Diagnosis

​Treatment options / alternatives and expected outcomes

Proposed treatment
Indication
​Benefits & expected outcome
​Limitations

Potential complications
​Anaesthetic: Local/General
Surgical (general):
​Surgical (procedure-specific):

​Patient's decision:

​Provision of opportunity to ask questions and clarify any concerns that the he / she may have in relation to the information provided, and if there was anything that we had left out that would be especially important to him / her.

The patient replied in the negative / asked the following:








---
Powered by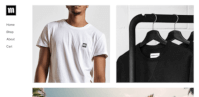 Create your own unique website with customizable templates.