Hand Prosthetics

We specialise in custom-fabricated silicone upper limb prosthesis. A prosthesis is an artificial replacement of an absent body part. Patients with amputated hands will benefit from fitting prostheses. A prosthesis enhances hand function by restoring lost length and span of the amputated hand to allow opposition with (i.e. work against) the remaining parts. A prosthesis also augments the functional outcome of surgical reconstruction.

All prostheses fitted at our Prosthetic Hand Clinic are custom-moulded from a medical-grade silicone rubber to ensure a biocompatible, comfortable and secure fit. The layering technique of moulding and colourmatching used to produce the prosthesis allows a life-like appearance and close colourmatch to the patient's skin tone to be achieved.

---
Powered by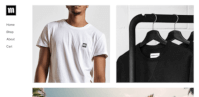 Create your own unique website with customizable templates.