Our Surgeons
Dr Andre EJ Cheah
MBBS, MMed, MBA
Consultant and Director Fellowship Program,
Department of Hand & Reconstructive Microsurgery
National University Hospital
Concurrent Appointment:
Visiting Consultant, Department of Orthopaedic Surgery, Jurong Health Services
Dr Andre Cheah has great interest in the diverse realms of Hand & Reconstructive Microsurgery and a particular passion for deformity correction of the upper limb, hand and wrist, arthroplasty as well as minimally invasive procedures such as arthroscopy and endoscopy.
He is an Assistant Professor at the Department of Orthopaedics, National University of Singapore's School of Medicine and is involved in collaborative research on the joints of the hand and wrist. He has published and presented on injuries to the proximal interphalangeal joint at home and internationally. In close cooperation with faculty, designers and students at the Division of Industrial Design, School of Design and the Environment, National University of Singapore, he is also actively generating intellectual property in the areas of splints, prostheses and surgical tools. He is currently the Chairman of the examination subcommittee, Hand Surgery Residency Advisory Committee where he is involved in the planning and execution of the national exit examinations for Hand Surgery.
Dr Andre Cheah graduated in 2003 from the National University of Singapore's School of Medicine and completed his specialist training in Hand Surgery in 2010 where he was awarded the College of Surgeons Gold Medal for Hand Surgery. He has a Masters in Business Administration from INSEAD and has spend a year at Stanford University as a Visiting Scholar.
He spends his time away from work with his wife and three children and also finds some time for community work, exercise and wine.
Some of his publications include:
Cheah AE, Tan DM, Chong AK, Chew WY. Volar plating for unstable proximal interphalangeal joint dorsal fracture-dislocations. J Hand Surg Am. 2012 Jan;37(1):28-33
Cheah AE, Chong AK. Bites to the hand: are they more than we can chew? Singapore Med J. 2011 Oct;52(10):715-8;
Tong PY, Cheah AE, Peng YP. Use of a hand drill to remove particulate contamination within a traumatic bone tunnel. Hand Surg. 2011;16(2):229-31
Lim EC, Seet RC, Cheah AE, Lim AY. Injection of botulinum toxin to the extensor carpi radialis brevis for tennis elbow. J Hand Surg Eur Vol. 2010 Jun;35(5):425-6
Chew WY, Cheah AE. Volar plate and screw fixation for dorsal fracture-dislocation of the proximal interphalangeal joint: case report. J Hand Surg Am. 2010 Jun;35(6):928-30
---
---
Powered by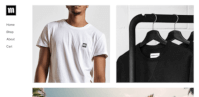 Create your own unique website with customizable templates.