Our Surgeons
Dr Amitabha Lahiri
Consultant and Director, Microsurgery Training Laboratory
Department of Hand and Reconstructive Microsurgery, National University Hospital
​
Dr Amitabha Lahiri obtained his FRCS (Edinburgh) in 1998 and joined the Department of Hand & Reconstructive Microsurgery NUH in 2001 as a medical officer. He obtained his Specialist Accreditation in Hand Surgery in 2008 and joined NUH in 2009. He did his fellowship at Manchester University from 2010 to 2011 and obtained his Masters in Tissue Engineering during this time.
Dr Lahiri's clinical area of interest is microsurgical reconstruction in hand trauma, and his research areas include tissue engineering, nerve and muscle surgery, development of models for microsurgical training and application of virtual reality simulations in microsurgery.
Dr Lahiri is an avid reader and at present spends his spare time in developing his skills in Chinese brush painting.
Some of his recent publications include:
Hey HW, Tan TC, Lahiri A, Wilder-Smith EP, Kumar VP, Kagda FH, Lim AY. Deep peroneal nerve entrapment by a spiral fibular fracture: a case report. Bone Joint Surg Am. 2011 Oct 5;93(19):e113(1-5)
Martins K, Lahiri A, Pupelis G. Surgical treatment of neurogenic thoracic outlet syndrome secondary to the clavicle haematogenic subacute osteomyelitis. Hand Surg. 2011;16(2):161-5
Kapickis M, Lahiri A, Lim AY. Different angiogenic behaviour of ligated saphenous and epigastric vascular bundles in avascular environment: an in-vivo experimental study. Hand Surg. 2010;15(1):17-25
Ghee CK, Lahiri A, Lim AY. A clinically feasible method of surface marking for the superficial palmar arch based on correlation of size-matched angiograms to fixed landmarks in the hand. Plast Reconstr Surg. 2010 Mar;125(3):123e-4e.
Chim H, Lahiri A, Chew WY

.

Atypical glomus tumour of the wrist: a case report. Hand Surg. 2009:14(2-3):121-3
---
---
Powered by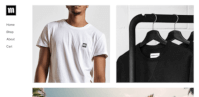 Create your own unique website with customizable templates.